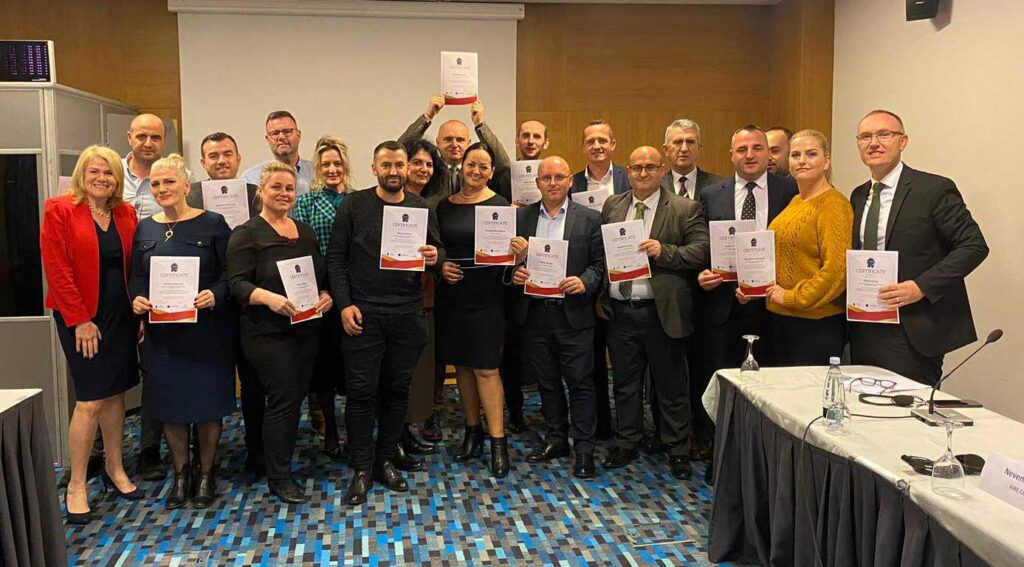 Pristina, Kosovo ― On January 17th-19th, the AIRE Centre and the Regional Anti-Corruption Initiative (RAI), with support from the UK Government, held a training event in Pristina focused on the asset recovery and management of businesses, complex real estate, securities, and financial instruments. The training is being implemented by international experts Jill Thomas and Thomas Abernathy, from Asset Reality.
At the opening, the Deputy Minister of Justice, Blerim Sallahu stated: "The work with the management of seized and confiscated assets is globally recognized as delicate and constitutes one of the core responsibilities of the institutions involved in this important process. The Ministry of Justice has made changes to the Law on the Asset Management Agency, where until now it was not allowed to sell, give on lease or use immovable properties seized. Still, now, through the completion/amendment that has been initiated, such a thing will be possible and highly profitable."
The training event aimed to provide participants with the knowledge and skills necessary to effectively manage criminal assets, which is a vital part of the asset recovery process. The training covered technical aspects of the management of assets, including how to preserve the value of seized and confiscated houses, companies, cars, jewellery, and other luxury items. The training also emphasised the importance of a transnational approach and public-private partnerships in managing assets.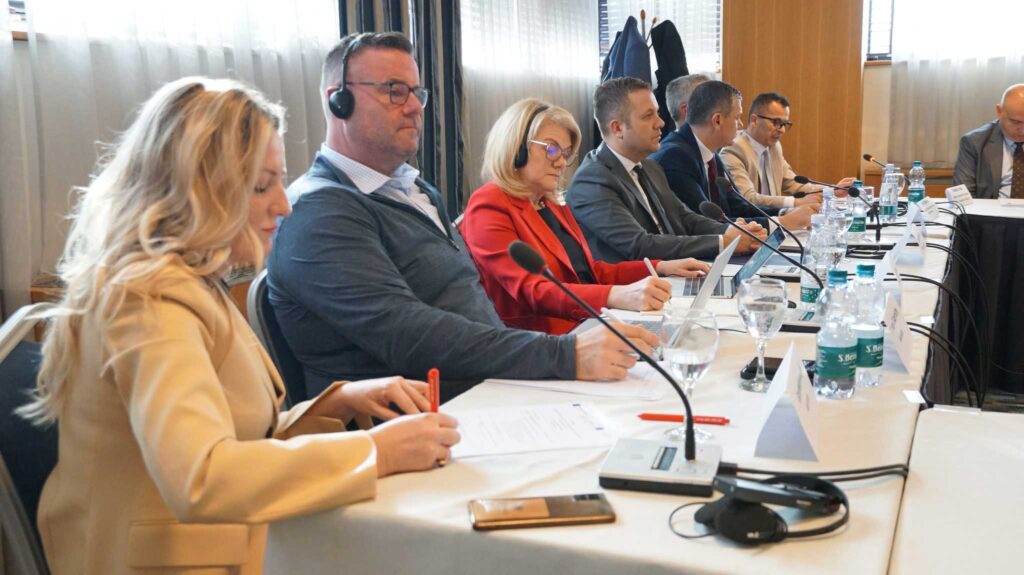 International experts and advisors Jill Thomas and TJ Abernathy from Asset Reality agreed that: "Having an effective system of criminal asset management which preserves the value of the houses, companies, cars, jewellery and other luxury items which the Kosovar authorities seize from suspected criminals is a vital part of the asset recovery chain. This work is highly technical in nature and regularly requires a transnational approach and public-private partnerships. Kosovo has placed enormous importance on the management of assets, ensuring that value is preserved for the benefit of the State, any victims requiring compensation and the owners of assets when they are returned if cases are not proven."
National Coordinator for Economic Crime Enforcement, Shqipdon Fazliu, highlighted the importance of the training event, stating: "The knowledge and expertise provided by the international experts and advisors will greatly benefit our efforts in managing criminal assets and fighting against organised crime and corruption. The confiscation of illegal assets is a message that wealth is returning to where it belongs. A popular proverb says: 'something foreign never becomes yours'."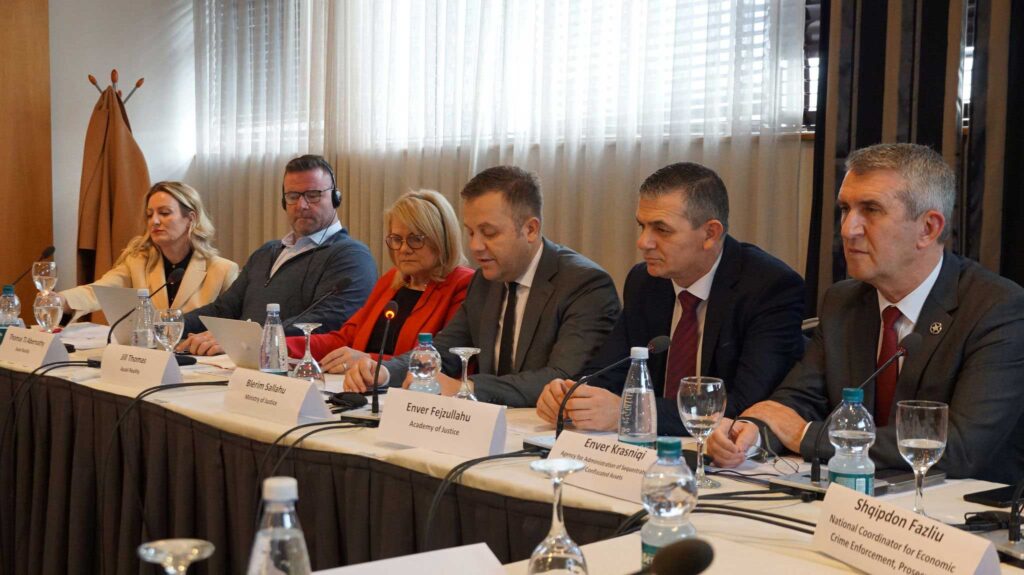 Acting Director of the AMSCA, Enver Krasniqi, also emphasised the importance of effective asset recovery in the fight against crime, stating: "Asset recovery is a critical aspect of the fight against organised crime and corruption. This training event provided us with valuable knowledge and insights that will be invaluable in our efforts to manage criminal assets effectively."
The Director of the Justice Academy Enver Fejzullahu stated: "The RAI and AIRE Centre have once again demonstrated their commitment to fighting corruption and organised crime in the Western Balkans, and we are looking forward to the future cooperation. Strong professionals are the ones that hold the integrity necessary to establish a sustainable rule of law."