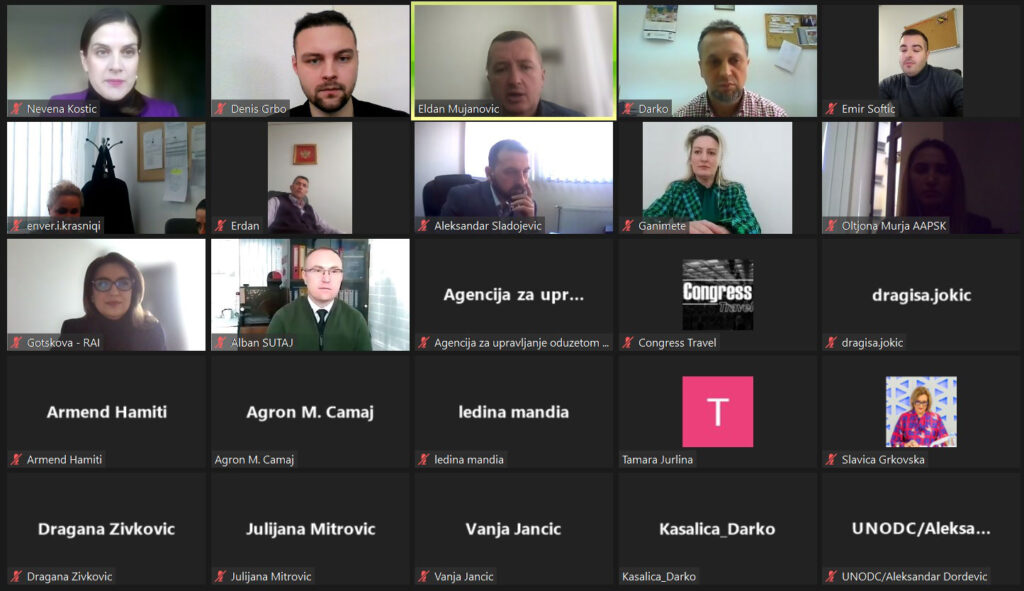 Online presentation of the unified regional model of statistical sheets developed within the project implemented by the AIRE Centre and RAI Secretariat was held on Thursday, 15 December 2022.
Development of the model sheets came as a result of the previously established need for a standardised and centralised system for the recording, analysis and sharing of statistics that will lead to building up the systems able to collect comparable statistics.
Developed by Prof. dr. Eldan Mujanovic and Prof. dr. Darko Datzer from the Department of Criminal Justice at the University of Sarajevo, they will contribute to the work of the jurisdictions that are developing or planning to develop modern digital solutions leading to the establishment of the comprehensive, accurate and reliable databases that serve to evaluate the performance of the criminal justice system and international and regional collaboration.
This online meeting hosted representatives of the Albanian Agency of the Administration of Seized and Confiscated Assets, The High Judicial and Prosecutorial Council of Bosnia and Herzegovina, Agency for Management of Confiscated Property of Republika Srpska, Asset Management Office (AMO) for Kosovo, Cadaster and State Property Administration Office from Montenegro, Government of North Macedonia and Ministry of Justice of the Republic of Serbia, Directorate for management of seized assets.