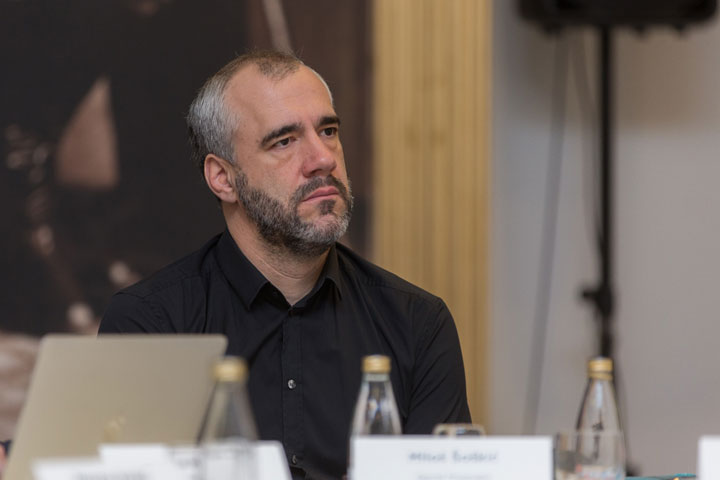 In interview for AR Network Platform, Miloš Šoškić, State Special Prosecutor for Organized Crime of Montenegro and National Coordinator of the AIRE Center Regional Project and the Regional Anti-Corruption Initiative, confirmed that the AR Network will include prominent members of Montenegrin judiciary and AR experts.
"Judges, prosecutors and experts in the field have strongly endorsed the introduction of the AR Network as a key mechanism to enhance regional cooperation in asset recovery. Of particular relevance to the AR Network is the development of a web-based Asset Recovery Platform, which will provide members with access to relevant legislation, jurisprudence, guidance and best practice. The idea for the AR Network was born out of AIRE and RAI's project activities in the region, and it has been widely supported by judges, prosecutors and experts who have participated in such activities. Whilst such participants have been instrumental in the introduction of the AR Network, the Network will be open to a wider group of practitioners to join ", added national coordinator for Montenegro Miloš Šoškić.
It is hoped that the AR Network will provide a long-lasting framework for cooperation, which will outlive AIRE and RAI's project in the region. At the outset, however, the AIRE Center and RAI will continue to provide support and leadership to take the initiative forward until it becomes a fully established resource in the region to facilitate regional action on asset recovery and international cooperation.
"In response to the need for more effective asset recovery in the region the AR Network will aim to bring together experts from across the region with their international colleagues to share knowledge and good practice between individuals, institutions and jurisdictions; conduct or contribute to targeted research in relation to asset recovery trends, developments and gaps in implementation. We also need to help ensure that asset recovery practitioners have the opportunity to provide feedback on proposed legislation, and to contribute to raising awareness and strengthening public trust in efforts to curb organized crime and corruption through AR measures, "notes Šoškić.
In Montenegro, the recovery of the proceeds of crime is governed by systemic laws, notably the Criminal Code (CC, 2018) and the Criminal Procedure Code (CPC, 2018), as well as the Law on the Confiscation of Proceeds of Crime (LCPC) , 2015) 139, which, as a lex specialis, regulates extended confiscation of proceeds of crime. But without regional co-operation, there is no effective application of these regulations in the fight against crime.
"Without the system of confiscating the proceeds of crime, there is no such fight. Organized crime knows no borders. There are no language barriers in the region. For these reasons, through the project, we are trying to establish not only cooperation but also to exchange experiences and to effectively identify property acquired through criminal activity through regional cooperation, and then through later proceedings and permanently confiscate it," concluded Soskic.
The network will be set up across the six Western Balkans jurisdictions, Albania, Bosnia and Herzegovina, Kosovo, Montenegro, North Macedonia and Serbia where the majority of AIRE / RAI project activities are implemented. It will also be open to professionals and experts from Bulgaria, Croatia, Moldova and Romania. It will be an informal network with no specific obligations on its members upon joining.